Heavy Equipment Checks
Order Earth Mover and Construction Heavy Equipment trucks design personal checks online in a variety of styles. These bank checks can be used with any U.S. bank checking account.
---

Earth Movers Personal Checks
These Checks feature large machinery that is used to dig up the ground in preparation for building roads and buildings and installing pipes and plumbing in the ground. 4 alternating images including bulldozers, front end loaders, and more.
---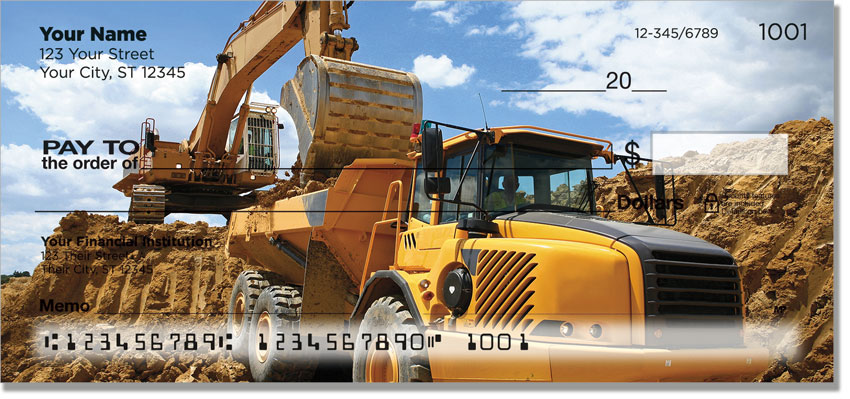 Construction Truck Checks
From the powerful backhoe and bulldozer to the rumbling cement mixer and dump truck, without these powerful pieces of equipment, we'd be driving on dirt roads and living in tents.
---

Heavy Lifting Personal Checks
4 alternating forklift images.
---